Apartment 2 rooms for sale
Limoges - 87000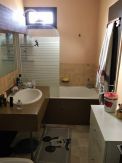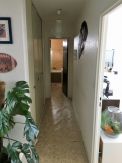 Apartment 2 rooms for sale
Limoges - 87000
LIMOGES Centre ville, Flat 2 Room (s) 46 m², 8th Floor, 1 Bedroom, Living-room 14.8 m²
Apartment

Surface Area 46 m2

Living Room Size : 14 m2

2 Rooms

1 Bedroom

Kitchen : Separate

Elevator

Parking

Heating : Central

Heating System : Radiator

Condo : yes
À propos du prix
Prix honoraires inclus : 54 500 €.
Honoraires : 9.00% TTC seront intégralement à la charge de l'acquéreur.
Prix hors honoraires d'agence : ND.
À propos de la copropriété
La copropriété est composée de 105 lots pour un montant moyen annuel de la quote-part du budget prévisionnel des dépenses courantes de 1 550 €.
Le syndicat des copropriétaires n'a aucune procédure en cours.
Prop. ID: 4605
---
Informations légales de l'agence
PRAGOUT IMMOBILIER EURL, with capital of 3 000 €
License Number TI 279 délivrée par la Préfecture de PREFECTURE
Garantie Financière SOCAF pour un montant de 110 000 €
Companies Register Limoges 499734551
Town Localisation

* Champs obligatoire.
** Prix net, hors frais notariés, d'enregistrement et de publicité foncière.
Chaque annonceur est une entité indépendante.